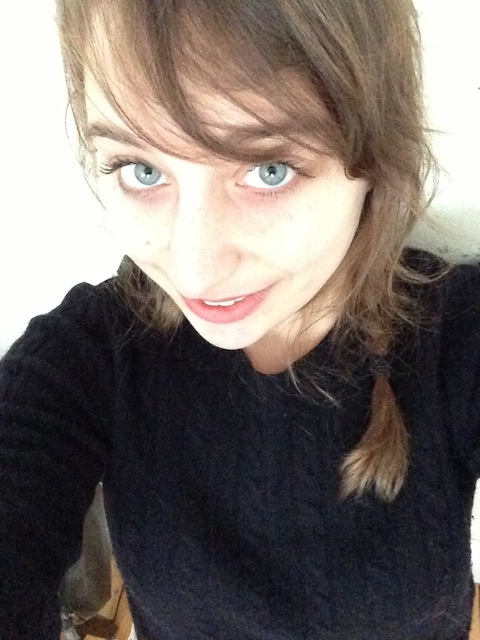 Hey! I'm currently the manager of the Community and Creative Engineering team at DigitalOcean. I get to help people be the best programmers they can be all day and sometimes play with JavaScript, so that's pretty great.
I also spent an awesome three months writing code as part of the fall 2012 batch of The Recurse Center (then known as Hacker School). It was amazing. I love how code is, for me, the perfect combination of logic and creativity.
In May 2012, I received an Sc.B in Cognitive Science at Brown, during which I completed my honors thesis in Professor Laura Kertz's Sentence and Discourse Processing Lab, investigating the nature of lexical access and lexical ambiguity resolution in dual-context sentences. In other words, I did my thesis on puns.
I like thinking about the structure of the mental lexicon, the mental dictionary, and I'd like to learn more about distributed processing models of cognition, computational modeling, human computer interaction, user experience and usability, natural language processing, and data visualization. I also enjoy bouldering, cooking, making mashups, DJing, and drinking coffee.
I have a blog I'm trying to keep up: zeigenspace, a blog
And two older blogs:
Linkguistics: Here I explore language, computers, code, minds, brains, and the like
Jenna vs. Market Share: This is my summer food blog in which I chronicle my struggle against vegetables
Education
Brown University - Sc.B. in Cognitive Science, with honors (3.89 GPA) Providence, RI • 2008 - 2012
Relevant course experience includes Cognition, HCI, and Visual Analysis; Creating Modern Web Applications; Introduction to Probability and Computing; Introduction to Algorithms and Data Structures; and Language Processing
Honors Thesis: "What's so funny?: Investigating the time-course of lexical access in the processing of puns"
Council Rock High School - South - Valedictorian (4.0 GPA)Holland, PA • Graduated 2007
Work and Project Experience
DigitalOcean - Engineering ManagerNew York, NY • August 2015 - Present
Managing and growing teams of engineers across the web stack
Continuing initiatives to make our engineering team better, such as a mentorship program and code of conduct
DigitalOcean - User Controls Team LeadNew York, NY • February 2015 - August 2015
Leading the user-facing web team of JavaScript and Ruby Engineers
Refreshing DigitalOcean's control panel to use contemporary technologies such as Ember, React, and Webpack
Guiding initiatives to make our engineering team better, such as a mentorship program and code of conduct
Bitly - Software EngineerNew York, NY • September 2013 - January 2015
Contributed to the redesign and unification of Bitly's products
Spearheaded project to start using Browserify to leverage npm's dependency management system
Introduced front-end performance monitoring and worked to optimize the application based on the collected data
#waywire - Software EngineerNew York, NY • February 2013 - August 2013
Wrote JavaScript and CoffeeScript to drive the interactivity and functionality of the network
Redesigned the system for identifying embedded videos and adding them to users' playlists
Enhanced controllers and views within the Ruby on Rails application
Hacker School - ParticipantBrooklyn, NY • October 2012 - December 2012
Programmed novel, in-depth projects exploring various programming languages, technologies, and techniques
Created full-stack web applications, and NLP, image processing, and web scraping scripts in JavaScript and Python
Discussed and reviewed projects with and providing feedback to other participants and facilitators
Sentence and Discourse Processing Lab - Research AssistantProvidence, RI • June 2011 - August 2012
Instructional and Leadership Experience
Dept. of Cognitive, Linguistic, and Psychological Sciences - Course Developer and TAProvidence, RI • June 2011 - May 2012
Designed a curriculum of tutorials to teach programming skills in MATLAB
Served as TA for Prof. Thomas Serre's Computational Vision (Fall) and Computational Cognitive Science (Spring) courses
Wrote and conducted lectures and labs and developed demos, sample code, and documentation
Conducted bi-weekly office hours to guide students individually through code implementation and program design
Habonim Dror North America - Regional Chapter Founder, CoordinatorBoston, MA • June 2007 - May 2012
Established and coordinated regional informal education program for ages 8-16 (February 2009 - Dec. 2011)
Planned activities educating about social justice and actualization (February 2009 - May 2012)
Volunteered teaching English in Israel during gap year program (January - May 2008)
Brown/RISD Hillel Foundation - Various Board PositionsProvidence, RI • Nov. 2008 - May 2012
Co-founded and served on executive board of campus Pro-Israel, Pro-Palestine, Pro-Peace org. (Nov. 2008 - May 2012)
Chaired Israel Committee of the Programming Board (September 2009 - May 2010)
Directed the 2010 Israeli Film Festival on College Hill (September 2009 - February 2010)
Honors and Speaking Engagements
Thunderplains 2015: "Server Farm to Table (or, how the Internet works)"Oklahoma City, Oklahoma • November 3, 2015
RejectJS 2015: "What if your brain were ~*literally*~ JavaScript?"Berlin, Germany • September 24, 2015
Texas JavaScript 2015: "What if your brain were ~*literally*~ JavaScript?"Austin, TX • July 24, 2015
EmpireJS 2015: "The Linguistic Relativity of Programming Languages"New York, NY • April 26-27, 2015
JSConfEU 2014: "The Linguistic Relativity of Programming Languages"Berlin, Germany • Sept 13-14, 2014
New Frontiers Undergraduate Teaching and Research AwardProvidence, RI • June - August 2011
Worked closely with Professor Laura Kertz on independent research leading to honors thesis
Astounding New Initiatives Award from Brown/RISD Hillel FoundationProvidence, RI • April 2009
Received for 2008-2009 school year for founding Pro-Israel, Pro-Palestine, Pro-Peace organization
Skills and Interests
Preferred Programming Languages: JavaScript (with and without jQuery), CoffeeScript, Python
Interests: Playing guitar, cooking, making mashups, bouldering, coffee, puns, networks, patterns, words
Code Portfolio
All of my code can be found on my Github. Here are some highlights.
Talks
I've been getting into giving talks at meetups and conferences. Here are slides and videos, when available
"Publications"
Frontend Dependency Management with Browserify

I wrote a blog post on the Bitly engineering blog about starting to use Browserify and why it's so great

Post
Music
I make mashups. Here's my latest one: "Eternal Bromance"
Listen to more of my music on SoundCloud.